How many Coronation Street Blog readers can remember Daniel's mum, hairdresser Denise Osbourne in Coronation Street? The actress who played Denise Osbourne is Denise Black, one of my favourite telly actors.
With thanks to
Corriepedia
, we know that Denise Osbourne left Weatherfield in 1996 and started having an affair with her brother-in-law Brian. Ken ordered Denise to leave, so she left with Brian and abandoned Daniel with Ken. Then, Denise, Daniel and Brian moved to Scotland in 1997 and lost contact with Ken. Sometime later, Denise broke up with Brian and moved back to Manchester with Daniel.
In 2007, Denise sent a card to Ken after learning that Tracy had been sent to prison for murder. Ken went to stay with Denise after experiencing problems with Deirdre. Ken stayed with Denise for a few weeks and although Daniel grew frustrated at his father's presence, Denise became closer and made a pass at Ken. However, Ken turned her down and later returned to Deirdre after a reconciliation.
Her final line, to Ken, was: "Good luck with Deirdre."
Since leaving Coronation Street, actor Denise Black has most recently been starring in rival soap Emmerdale as Joanie Dingle - who has just been killed off there.
Does this mean, we wonder (and hope) that Denise Black might be free to return to Coronation Street as Daniel's mum?
I'd love to see her return to Corrie and I've got my fingers crossed.
Denise's website is at
http://deniseblack.co.uk
/
Like us on Facebook | Follow us on Twitter | Download our free App | Visit Corrie.net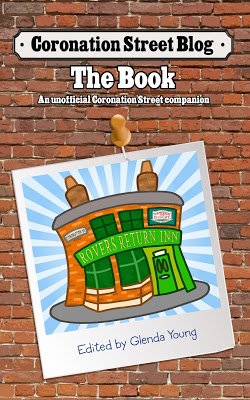 NEW! Coronation Street Blog - the book.
A must for all Corrie fans!
Please read
our advice for leaving comments on the Coronation Street Blog
All original work on the Coronation Street Blog is covered by a
Creative Commons License