In
next week's Coronation Street
Gemma decides to take Cathy on a girls' night out.
What can possibly go wrong? Well, just about everything!
Inside Soap magazine
say that Gemma offers Cathy a night out after Cathy struggles in her new job at the kebab shop. Gemma reckons that if Cathy can get to grips with late-night goings-on then she'll better understand some of their more rowdy customers who come in for kebabs after they've had a few drinks.
Gemma takes Cathy on a pub crawl which leaves her absolutely legless. Not only that, but the next morning, Cathy realises she's made a right fool of herself - and in front of Brian too.
Like us on Facebook | Follow us on Twitter | Download our free App | Visit Corrie.net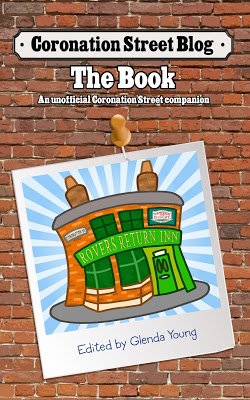 NEW! Coronation Street Blog - the book.
A must for all Corrie fans!
Please read
our advice for leaving comments on the Coronation Street Blog
All original work on the Coronation Street Blog is covered by a
Creative Commons License