Kym Marsh, who plays Michelle McDonald in Coronation Street, was interviewed on Good Morning Britain this morning.
She talked about her Corrie character's storyline echoing her own personal heartache - she lost her son Archie in 2009 when he was born 18 weeks .
Kym said: "My reasons.behind agreeing to ahead with it were in the hopes that it might help somebody somewhere, that someone could relate to it and it might spark people to talk."
She added she was 'proud' of the show for handling the subject so thoroughly and sensitively and explained why she's campaigning for the law to change so that stillborn babies born before 24 weeks get a birth certificate.
You can watch the video interview here
. Warning: contains scenes of Piers Morgan.
Like us on Facebook | Follow us on Twitter | Download our free App | Visit Corrie.net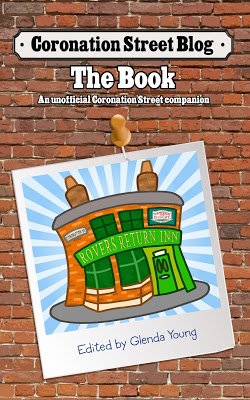 NEW! Coronation Street Blog - the book.
A must for all Corrie fans!
Please read
our advice for leaving comments on the Coronation Street Blog
All original work on the Coronation Street Blog is covered by a
Creative Commons License