Lucy Fallon (Bethany Platt) and Chris Harper (Nathan Curtis) were interviwed live today on ITV's Lorraine, taking about the grooming storyline.
After the scene were Nathan and Bethany slept together was played out on Lorraine, Lucy said: "I haven't actually watched that yet because it does make me feel quite uncomfortable, as it does for quite a lot of the viewers. But it's so important that we do it at this time because we are targeting people who watch Coronation Street who are quite young."
Lucy's co-star Chris Harper, who is an ambassador for sexual abuse charity Voicing CSA, added that the show has a responsibility to open communication about the issue.
"The really key thing is to start the conversation, whether it's your son or daughter you've got concerns about or whether you yourself have been abused in the past, or even present tense," he said.
Applauding the show for its sensitive portrayal of the issue, Chris added: "It's really important that Coronation Street spreads the news that there are places to go to support you."
You can watch the video interview here.
Like us on Facebook | Follow us on Twitter | Download our free App | Visit Corrie.net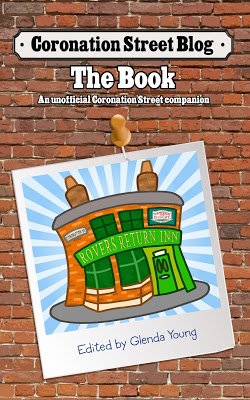 NEW! Coronation Street Blog - the book.
A must for all Corrie fans!
Please read
our advice for leaving comments on the Coronation Street Blog
All original work on the Coronation Street Blog is covered by a
Creative Commons License