Creative differences on Coronation Street have hit the headlines today. For all the right reasons.

Whilst the Sun is keen to say Corrie is in 'crisis' over the Bethany Platt grooming storyline, more moderate and reliable media outlets have revealed tense discussions between the writers and production crew over tackling the issue as Betheny falls under Nathan's spell.
Bethany's troubles were a topic of discussion at 'Coronation Street: The Next 56 Years' panel event
held in Salford this week.
The Metro quoted writer Jan McVerry
on how writers have agreed on Bethany's journey in the shocking and emotive storyline, which began at Christmas. She admitted there had been some disagreements at first:

'I think it's an important story to tell for young people, particularly those who may be lacking in self-confidence.

'There are worries these unscrupulous bastards get in your lives and lure you away. It is a very dark subject. My own children are teenagers, but others with very young children have asked "should we be going into this darker territory?"

'We have had many discussions on how to tell the story.'

On Monday we saw Bethany and Nathan share a kiss in his car, as slowly but surely he draws her in.
Tonight's episode takes an unexpected turn as Nathan is taken in by police under suspiction of abduction. Will this be Bethany's way out?

Viewers and fans have shared their feelings on social media and in the press about this and other similarly dark plots on Coronation Street. Famed for it's lighter side, Corrie has always taken on tough issues. But is this a step too far or will it help, as actor Christopher Harper (Nathan) hopes, bring greater awareness of this serious real life issue?
Twitter: @StevieDawson
Like us on Facebook | Follow us on Twitter | Download our free App | Visit Corrie.net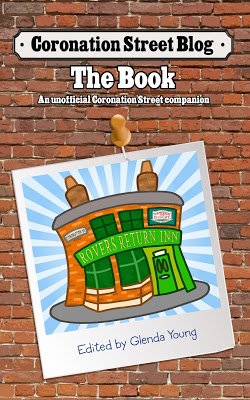 NEW! Coronation Street Blog - the book.
A must for all Corrie fans!
Please read
our advice for leaving comments on the Coronation Street Blog
All original work on the Coronation Street Blog is covered by a
Creative Commons License