One of the central cobbles themes of late is all about babies, pregnancy and IVF. To start with Leanne - we saw her give birth in a lift with out of favour sister, Toyah, as midwife. The ambulance arrived, Toyah, Leanne and baby Oliver, were freed from the lift and, holding her baby tight, Leanne was wheeled into the ambulance. Nick hopped in to accompany Leanne and 'their' son to hospital. There was a meaningful glance between Nick and Steve, the biological father, then off drove the ambulance.
Oh the irony! On the very day that Steve and Michelle scattered their baby's ashes, Steve's 'other baby' was born. How difficult this will be for Steve and indeed for Liz, as Leanne's much-wanted baby, is to be brought up by Leanne and Nick, barely a stone's throw from The Rovers. Will Liz approach Leanne and hope for some contact? And what about Michelle? Will she be suspicious as to why Liz is so interested in Leanne and Nick's baby? And Gail - will she learn that the baby she thought was Nick's isn't Nick's? She may have already become attached ...so how might she react?
A further irony is that Toyah missed her IVF appointment as she was busy delivering Leanne's baby. Time will tell if Toyah and Peter have a baby together and, in his more mature years, whether or not Peter will step up to the plate and be a full time dad. But, doesn't Chloe, the girl in the taxi, loom over that possibility.
And might Michelle and Steve try for another baby? After seeing Michelle holding Oliver, might it not be the case that she will be keen to try again? Until she finds out that her husband is in fact Oliver's biological father. Then what? And can Leanne live a lie?
What of future births on the cobbles? Sarah and Gary could have a child - the second for Gary and the third for Sarah. And Rosie? With Adam or someone else? Sinead and Daniel? And what about Maria when she is released? Will she and Aidan be a couple or will he stick with Eva, who, I would guess, would love a child with him. And there's always Tracy and Luke. Maybe there will be a romance between Chesney and Gemma. Might Tyrone and Fiz have another child? But where, may I ask, is Dylan, Sean and Violet's child?
Despite all this womb chat, I am with Jennifer Aniston, whose womb has probably endured more scrutiny than any other. She wrote an article on that very topic and I couldn't agree more with her. Her take was that women should not be defined by their reproductive capabilities - not now, not then and not in the future.
Ruth Owen, twitter: @Ruth1722

Like us on Facebook | Follow us on Twitter | Download our free App | Visit Corrie.net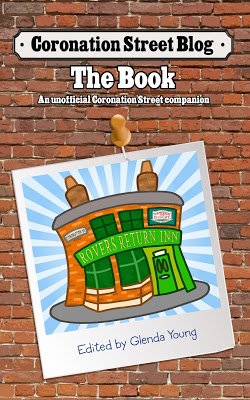 NEW! Coronation Street Blog - the book.
A must for all Corrie fans!
Please read
our advice for leaving comments on the Coronation Street Blog
All original work on the Coronation Street Blog is covered by a
Creative Commons License