WEDNESDAY 22ND FEBRUARY
NICK FIGHTS HIS INSECURITIES OVER STEVE As Toyah cuddles the baby, Leanne announces that they're calling him Oliver. Clearly the proud Dad, Nick reveals that he's booked them an appointment to register the baby's name tomorrow afternoon. Back at home the Platts visit the new baby. Peter and Toyah discover they both know that Nick's not the baby's father and it must be very difficult for him. Meanwhile alone at last with their new baby, Leanne breaks the news to Nick that she doesn't want his name on Oliver's birth certificate as it would seem wrong. How will Nick react to this?
MICHELLE TRIES TO MOVE ON When Michelle finds out Leanne's had the baby, she's emotional but genuinely pleased for her and insists they visit. Steve's horrified at the thought but knows he must play along for her sake. Making out he's too upset as it stirs up memories of Ruairi, Steve waits outside Victoria Court whilst Michelle heads up to see Leanne's new baby. How will Michelle cope?
WILL JENNY'S UNDERWORLD IDEA FALL APART AT THE SEAMS? Aidan returns from Spain and is annoyed to find Jenny ensconced in the factory office. Jenny explains how she's in the process of developing a new range of specialised bras and Richard Drake has placed an order.
ELSEWHERE Liam is desperate to see mum Maria in prison.
Like us on Facebook | Follow us on Twitter | Download our free App | Visit Corrie.net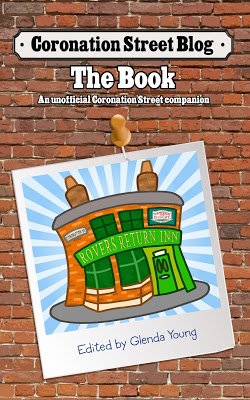 NEW! Coronation Street Blog - the book.
A must for all Corrie fans!
Please read
our advice for leaving comments on the Coronation Street Blog
All original work on the Coronation Street Blog is covered by a
Creative Commons License