A few months ago, our blogger Tvor wrote about Mary and Tracy's flowering friendship behind the counter at Preston's Petals.
You can read it here
.
Last night on Coronation Street, there was further evidence of the two of them bonding (wll, as far as Tracy ever bonds with anyone). I think at one point, we even saw Tracy smile, and it wasn't her usual baring of the teeth to snarl. There was a lovely moment between the two of them when Mary was talking, as usual, about her mother. "I think we need to see your mother," Tracy smiled and told Mary. I can't have been the only Corrie fan sitting on my sofa to nod my head and say to the telly "Yes, Mary, we do!"
It was pointed out on the Blog in a comment left last night that there's potential for Tracy and Mary to become the new Rita and Mavis of Coronation Street. And while no-one could ever take the place of these two queens of the Kabin...
...I do think there's potential there for Mary and Tracy to become the femmes fatale of the flower shop.
Long may their friendship flower.
Like us on Facebook | Follow us on Twitter | Download our free App | Visit Corrie.net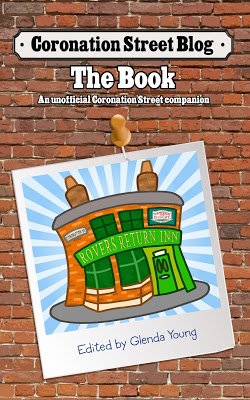 NEW! Coronation Street Blog - the book.
A must for all Corrie fans!
Please read
our advice for leaving comments on the Coronation Street Blog
All original work on the Coronation Street Blog is covered by a
Creative Commons License