EastEnders actress June Brown, who played Dot Cotton celebrates her 90th birthday. June also appeared in
Coronation Street
. I'd always known this about this, but had never seen a clip of her in Corrie, until it was aired on TV back in 2013.
We blogged about it here.
Back then, in 2013, June was interviewed on the BBC's The One Show and she shared a wonderful anecdote about how she was given the role in Corrie by Tony Warren, whom she had met when he was just a small child.
She was acting on stage in Manchester and Tony was waiting for her outside the stage door when she came out of work. He asked her for her autograph and she said "Oh, you don't want my autograph, I'm nobody famous," and he replied: "No, but you might be one day."
June wanted to talk more about Tony Warren, and this fan certainly wanted to hear more, but The One Show being what it is, the presenters swiftly shut her up and moved on to more important issues, like jam jars or something.
ITV Coronation Street put a short clip of June Brown in Coronation Street onto their twitter feed today and you can view it, below:
— Coronation Street (@itvcorrie) February 16, 2017
Like us on Facebook | Follow us on Twitter | Download our free App | Visit Corrie.net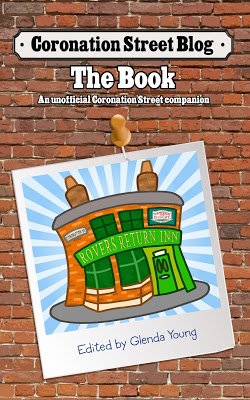 NEW! Coronation Street Blog - the book.
A must for all Corrie fans!
Please read
our advice for leaving comments on the Coronation Street Blog
All original work on the Coronation Street Blog is covered by a
Creative Commons License