It's a recipe for disaster in Nick's Bistro tonight when Steve McDonald is left holding the baby.
Could this be the moment when the truth comes out about the real identity of baby Oliver's dad, when Steve McDonald finds himself staring down into the face of his secret child?
Tonight's episodes of Coronation Street see Steve and Michelle unwittingly caught up in a last minute party Gail throws at the bistro to welcome what she believes to be her new grandson Oliver into the world.
The McDonalds, still grieving the loss of their baby Ruairi, are forced to look on as the Platts wet the baby's head and toast new parents Nick and Leanne.
When the time comes for a photo of the happy family group David asks Steve to do the honours and he takes the pic through gritted teeth whilst Michelle looks on. But the real danger comes when David asks Steve to hold baby Oliver.
Will coming face to face with his own flesh and blood for the first time be too much for Steve? Michelle is oblivious to what is going on in Steve's mind as he looks down at the tiny bundle in his arms but Leanne can only stare in horror fearing the worst.
Tune in tonight at 7.30pm and 8,30pm on ITV to see if Steve is able to keep his promise and keep the truth to himself.
Like us on Facebook | Follow us on Twitter | Download our free App | Visit Corrie.net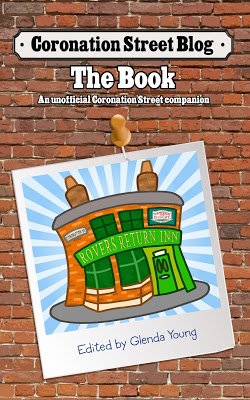 NEW! Coronation Street Blog - the book.
A must for all Corrie fans!
Please read
our advice for leaving comments on the Coronation Street Blog
All original work on the Coronation Street Blog is covered by a
Creative Commons License