But what we can tell you is that Adam puts the Barlows in danger in
next week's Coronation Street.
Inside Soap magazine
reveal this week that desperate Adam is keen to get Rosie's drugs off his hands and out of the allotment. And so he decides to sell the drugs to a dealer called Ronan. But Ronan is the boyfriend of Trina, the dark haired woman who Adam slept with the other week in Corrie. With me so far? What a tangled web, etc.
Anyway, Adam nicks Ken's car and plans to drive to Ronan's house but Amy jumps into the car and demands that Adam takes her to visit Deirdre's grave. Adam's got no choice but to comply.
When Ronan finally meets Adam and puts two and two together about him and Trina, he's out for revenge. He orders flowers from Tracy who delivers them to Ronan's house, and when she arrives with them, he locks her indoors.
And by the state of Adam here on this next picture, it looks like things go seriously wrong.
Like us on Facebook | Follow us on Twitter | Download our free App | Visit Corrie.net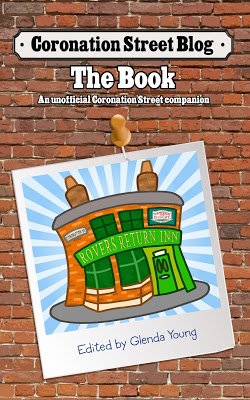 Coronation Street Blog - the book.
A must for all Corrie fans!
Please read
our advice for leaving comments on the Coronation Street Blog
All original work on the Coronation Street Blog is covered by a
Creative Commons License