Don't miss Amanda Barrie in the return of The Real Marigold Hotel tonight on TV. Amanda joins the show which begins tonight, on BBC1 Wednesday 15th February at 9pm.
Amanda, who played Alma Baldwin in Coronation Street, remains a firm favourite with us here on the Coronation Street Blog. TV Times tells us that Amanda is now 81 and says of her experience in India with the show: "I saw how gangs of kids playing and living alongside each other in alleyways would grow up together and no one was left isolated. They integrate so much as children and it continues throughout their lives. I doubt you'd find some old Indian gentleman or lady dead on the floor after three weeks waiting for the council to come round! It just wouldn't happen, they look after each other!"
In The Real Marigold Hotel, Amada's fellow travellers include Paul Nicholas, Sheila Ferguson, Bill Oddie, Miriam Stoppard, Dennis Taylor, Rustie Lee and Lionel Blair.
Like us on Facebook | Follow us on Twitter | Download our free App | Visit Corrie.net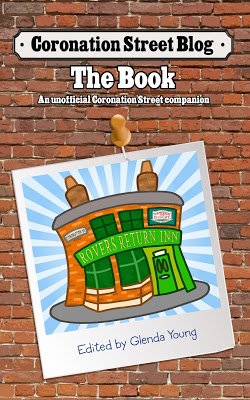 NEW! Coronation Street Blog - the book.
A must for all Corrie fans!
Please read
our advice for leaving comments on the Coronation Street Blog
All original work on the Coronation Street Blog is covered by a
Creative Commons License