Without any piffle, here are the storylines for the week ahead on Coronation Street, all wrapped up nicely in 50 words or less.
Monday 9 to Friday 13 January 2017
Michelle suffers miscarriage, Eva and Toyah bicker, Phelan angers Andy, Tyrone and Kevin lock horns over garage, Sinead gets drunk, Peter drops his claim to Underworld, Nathan creeps in on Bethany.
The full weekly preview, with pictures is right here on
Corrie.net

Missed last week's Corrie?
Catch up with the
Coronation Street Weekly Updates
Like us on Facebook | Follow us on Twitter | Download our free App | Visit Corrie.net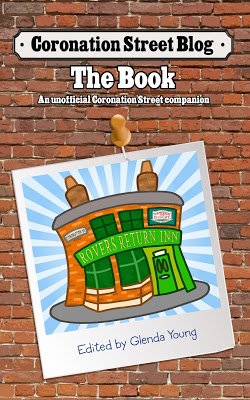 NEW! Coronation Street Blog - the book.
A must for all Corrie fans!
Please read
our advice for leaving comments on the Coronation Street Blog
All original work on the Coronation Street Blog is covered by a
Creative Commons License