Online sources yesterday went a bit wild and very wrong, when they said that Coronation Street fans were confused that a new Kirk had joined Coronation Street. He hadn't. In the scene at the bar of the Rovers, Fiz called the man Dirk, not Kirk.
And, as Duncan Lindsay points out in his
Metro soaps column
, it wasn't a mistake on Corrie's part, as reported by some tabloids and repeated all over the twittersphere by those who should know better.
Dirk is Coronation Street extra and all-round veyr nice chap Adam Blease. He's Dirk, not Kirk.
As opposed to Andy Whyment, who's Kirk, not Dirk.
Get it? Got it? Good.
Like us on Facebook | Follow us on Twitter | Download our free App | Visit Corrie.net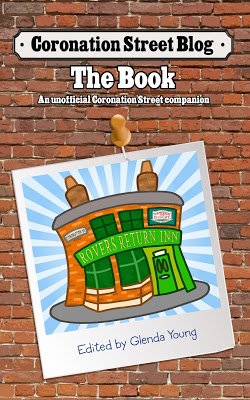 NEW! Coronation Street Blog - the book.
A must for all Corrie fans!
Please read
our advice for leaving comments on the Coronation Street Blog
All original work on the Coronation Street Blog is covered by a
Creative Commons License