Coronation Street's on a roll at the moment. Under producer Kate Oates. the action comes thick and fast, if not at the expense of some detail, but I'm hoping that will settle down soon. We've got new characters coming in like Shona and old characters returning such as Daniel, Adam, Toyah and Rosie.
So far, so good.
But there are three more additions that could make Coronation Street even better than it is.
1. The Battleaxe.
I've said it before
and I'll say it again. Any soap worth its salt needs a battleaxe. Bring back Roy's mum. Actor Stephanie Cole is currently on telly every Sunday night in
Still Open All Hours
playing the role of the Black Widow to perfection. Please bring her back to Corrie. But if not Roy's mum, then we need another of her ilk. Time for Mary's mum to arrive, perhaps? Speaking of which, where is Mary these days?
2. We need a sex-pot, a siren, and if that means bringing back Carla Connor then so be it. But it's a role that needs to be filled and a soap can only limp along for so long without her.
3. A new man for Liz. Liz McDonald behind the bar of the Rovers without a man on her arm and in her bed is like, well, it's like a hot without a pot, Newton without the Ridley, vodka without the tonic. Well, you get my drift. Liz has been coasting for too long on her own. We need to shake things up in the Rovers just a bit and surely it's time to bring in some lovin' for Liz.
Which characters would you bring in to shake up Corrie a bit?
Like us on Facebook | Follow us on Twitter | Download our free App | Visit Corrie.net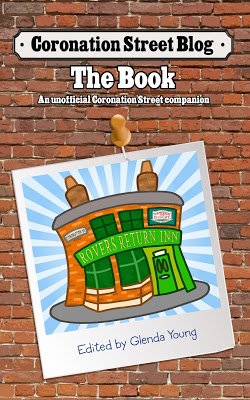 NEW! Coronation Street Blog - the book.
A must for all Corrie fans!
Please read
our advice for leaving comments on the Coronation Street Blog
All original work on the Coronation Street Blog is covered by a
Creative Commons License