In this life, one thing counts, in the bank, large amounts - where Phelan's concerned at least. No stranger to a scam, and a relentless opportunist, has one of the greatest villains ever to con the cobbles set his sights on an apprentice?
Another man may have agreed with Eileen, and called the police after catching Seb in the act of stealing his drill, but not Phelan who would appear to have other plans.
Seb arrived on the street as boyfriend to Faye Windass, and he isn't exactly a nice individual from what we've seen so far. This hasn't gone unnoticed by the ever astute Phelan, who even remarked that a lad like him could go either way depending on the company he keeps.
It strikes me that Pat sees him as ripe for manipulation, and that he plans on being the man to do it. Could Seb be the Artful Dodger to Phelan's Fagin? I love the idea of this, and with Harry Visinoni already proving himself well capable of playing a conniving individual, charming enough to pull the wool over others' eyes, and Connor McIntyre continuing to put in the brilliant performances we're accustomed to, I can see plenty of potential here.
A man's got a heart, hasn't he? Joking apart, hasn't he? Who knows! But I feel Seb may get used to considering himself a friend - as long as Pat needs him, that is.
Like us on Facebook | Follow us on Twitter | Download our free App | Visit Corrie.net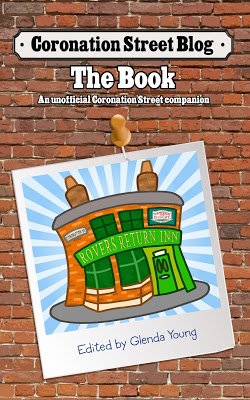 NEW! Coronation Street Blog - the book.
A must for all Corrie fans!
Please read
our advice for leaving comments on the Coronation Street Blog
All original work on the Coronation Street Blog is covered by a
Creative Commons License