Just in from ITV Jobs.
We have an exciting opportunity for experienced 1st Assistant Directors to take a team leader role during prep and shooting for our Assistant Director team, including Floor Runners.
The role will assist the Director to realise their concept of the script by effectively leading the Unit during the Shoot and ensuring that everyone is working efficiently towards the same agreed result.
The role combines the generic tasks of an experienced First Assistant Director with the skills required to schedule in a multi-strand environment.
Our 1st Assistant Directors will have the ability to breakdown scripts in order to assess production requirements, produce shooting schedules, and take responsibility for any additional production requirements. You will liaise with all departments to ensure the schedule and recording order is achievable, working as a team with other 1st Ads and Schedulers to achieve the overall production goal so excellent interpersonal skills are essential.
You will have extensive Production experience, excellent time management, and organisational skills with a flexible approach to working hours due to the variable nature of production schedules. It is important that you can lead a team effectively, with the ability to make strong and assertive decisions.
This is a fabulous opportunity to join our Coronation Street Team whilst we transition into 6 episodes. If you have the skills we need and extensive Production experience, and a passion for Continuing Drama, apply now!
Closing date for applications: 20th February 2017
All details at
itvjobs.com
http://www.itvjobs.com
Like us on Facebook | Follow us on Twitter | Download our free App | Visit Corrie.net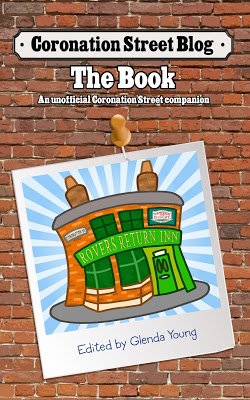 NEW! Coronation Street Blog - the book.
A must for all Corrie fans!
Please read
our advice for leaving comments on the Coronation Street Blog
All original work on the Coronation Street Blog is covered by a
Creative Commons License