Has there been a more dramatic birth in Coronation Street, I wonder? We've had babies born in the Rovers (front bar and back room) and in the corner shop. But not, as far as I know, have we had a baby born in The Kabin - or inside a lift.
Yes, Leanne is going to go into labour next week in the lift at Victoria Court. As you can see from the preview picture above, Toyah is there with her.
Jane Danson tells
Inside Soap magazine
: "They're in the middle of a slanging match when Leanne's waters break. Toyah calms Leanne down, although they've been having a barney, but they don't make it to the hospital and Leanne doesn't have any medical assistance. It's intense."
Leanne gives birth, safely, to a baby boy and announces she's calling him Oliver.
She's not naming him Vic then, after Victoria Court?
I'll get me coat.
Like us on Facebook | Follow us on Twitter | Download our free App | Visit Corrie.net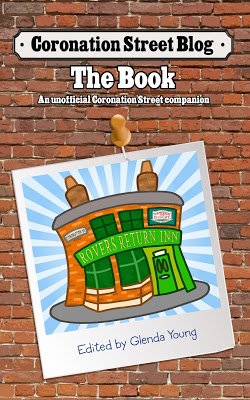 NEW! Coronation Street Blog - the book.
A must for all Corrie fans!
Please read
our advice for leaving comments on the Coronation Street Blog
All original work on the Coronation Street Blog is covered by a
Creative Commons License