Seb's case worker Nicola Rubenstein rocked up in Coronation Street tonight. She's the lady who will turn out to be the daughter of Pat Phelan, bringing light into his life, says Corrie producer Kate Oates. You can read more on that here.
And if you think that Nicola Rubenstein has a familiar face, you may well have seen her on the news before.
She's played by Nicola Thorp and if the name

may not be familiar to you, she's an incredible woman known for a lot more than her acting skills
Nicola is the woman who was sent home from a London accountancy firm for not wearing high heels. She began a petition last year in an effort to change dress code laws after she was fired from her temping job as a receptionist for declining to change out of flat shoes.
She's also starred in TV in Doctor Who, Doctors, The Guilty and Father Brown. She's worked on stage in everything from Cinderella to Macbeth and has starred in two films - Alice and The Last Superheroes.
Find out more about Nicola Thorp.
Read our blogger Jordan's interview with Nicola Thorp, who plays Nicola Rubenstein.
See also: Where have you seen?
Phil Wheeler the Jewellery Dealer,
Corrie copper, Tiggsy, Nathan's mate, creepy Mike, D S MacKinnon, Gus the MA tutor, Shona Ramsey, Chloe, Nancy the Bistro waitress,Eileen's wedding venue, Aidan Connor's solicitor, Colonel Kebab, Faye's boyfriend Seb, Alex's dad Nigel, Lauren the bully,Sharif's lover Sonia, Corrie policewoman, Alistair the tile con man, Filming location for Tony Stewart's funeral, Billy's parisioner Lee, Liz's new fella, Corrie wedding fayre venue, Richie O'Driscoll, Anna's date Glen, Kevin's date Joanne, Rob Donovan's cell mate, Dab Andy, Cathy's sister Nessa, Caitlin Ryan, Dan's daughter Lucy, Steve and Michelle's wedding venue, Naila the Corrie journalist, Jackson Hodge's dad, Eileen's boyfriend Adrian, David and Callum's mediator, Callum's mum, Gail and Michael's wedding venue, Owen's ex-wife Linda, Steve McDonald's counsellor, Beth's mum, Diane the sofa woman from Hale Barnes, Mark the motorcycle medic, Mrs Waddle, Michael Rodwell's Aunt Barbara, Peter Barlow's cellmate Clelland, Carla Connor's solicitor Pauline Mansell, Pat Phelan, The Corrie clairvoyant, Eric's wife Doris, Audrey's date Henry, Lewis' friend Patrick,The Corrie Registrar, Marcus' friend Aiden, Kirsty's parents, Jenny Sumner, Corrie's prison Governor, Sunita's Aunties, Ken and Deirdre's pottery teacher, Tommy Duckworth, Mrs Hargreaves who died in Audrey's salon, Sally Webster's fella Jeff, Joy Fishwick's investigator, Charlotte's Parents, Ken Barlow's grandson James, Ken Barlow's son Lawrence, Dr Matt Carter, Saucy Charlotte, Izzy's dad Owen Armstrong,The Corrie coppers, Colin Fishwick, Trevor the binman, Connie Rathbone, Uncle Umed,Julie Carp's mum, Luke Strong, Sophie Webster's boyfriend, Eileen Grimshaw's dad, Norris' girlfriend, Graeme Proctor,Molly's Aunty Pam, Maria's mum and dad, Gail's dad, Scary Brian, Tina's dad, Tony Gordon's henchman, Little Simon Barlow
Read more Corrie news, interviews and spoilers here
---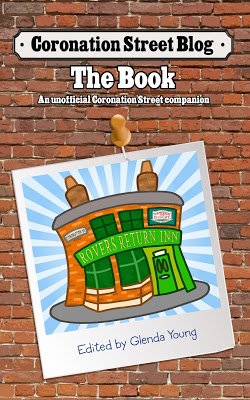 Please read our advice for leaving comments on the Coronation Street Blog
All original work on Coronation Street Blog is covered by a Creative Commons License