Eileen thinks Phelan is up to no good next week when she catches him wearing a tie for work and getting into a car with Nicola. They drive off to Liverpool with Seb and Phelan looks around wistfully as he shows them some of the sights from his youth.
But when Phelan starts to press her for details of her parents, Nicola feels uncomfortable and suggests they head home.
Back at the builders' yard, Nicola overhears Phelan thanks his mate for supplying documents about her. Nicola demands an explanation and a flustered Phelan explains that he's trying to confirm his theory that he knew her parents.
Nicola arranges a meeting between him and her dad in a park. But when Phelan realises the bench he's sitting on is a memorial to Nicola's dead parents, he wonders what she's playing at. Back at the yard Nicola takes advantage of Phelan's absence to rifle through his papers.
Later, both Eileen and Nicola reel from Phelan's bombshell as he explains he's Nicola's dad.
Read more Corrie news, interviews and spoilers here
---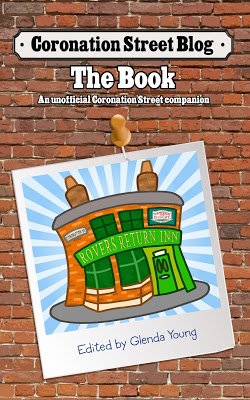 Please read
our advice for leaving comments on the Coronation Street Blog
All original work on Coronation Street Blog is covered by a
Creative Commons License