In the Bistro next week, we'll see Michelle offer to go into partnership with Robert and buy Nick's share of the place with the proceeds from the Rovers. But just as Robert is mulling over Michelle's proposal, her ex-fella Will returns to Weatherfield.
Michelle bumps into Will and then agrees to join him for a catch-up. When Robert find out that Michelle's meeting Will, he admits to feeling jealous but insists he's pleased for her.
Will, you'll remember, is the fella who Michelle almost, but didn't sleep with while Steve was out in Spain when he was dealing with his depression. What his return will mean for Michelle remains to be seen, but it's an interesting return, I feel.
Read more Corrie news, interviews and spoilers here
---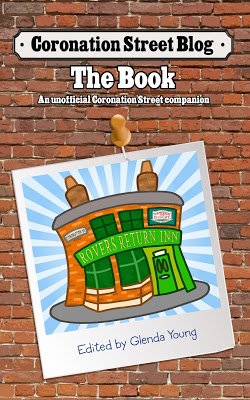 Please read
our advice for leaving comments on the Coronation Street Blog
All original work on Coronation Street Blog is covered by a
Creative Commons License