I am really sad to hear that Roy Barraclough has passed away at the age of 81. I grew up watching him behind the bar of the Rovers Return with Jack Duckworth and Betty Turpin and fondly remember him squabbling with wife Bet in the famous Rovers back room. Roy starred in Coronation Street when I first started watching the show and for me, that era which saw the Gilroy power couple behind the bar was the last great golden era in the Rovers recent history.
Roy first appeared in Coronation Street away back in the early 1970s and following a few brief appearances, he returned full time in 1986 to rescue Bet Lynch from a sticky situation. The unlikely couple ended up spliced and although their marriage was never plain sailing, the strength of the couple and the undeniable chemistry between the actors made for some classic scenes and storylines. Bet and Alec often played for laughs but they weren't afraid to tug at the heartstrings either. The audience was on their side even if Alec was normally a conniving little sod. They were big characters but remained real and believable. They cared for each other so we cared about them too.
I loved Alec's constant suspicion that Jack Duckworth was malingering (he usually was). I loved Gilroy's prickly relationship with barmaid Betty (I think Mrs Turpin walked out about 48 times while Alec's name was above the door). Alec was always penny pinching and skiving off to meet dubious 'acts' for the theatrical agency he ran on the side. This provided much rich Corrie comedy, especially when Jack fancied himself as a bit of a lounge singer. Bet was the powerhouse behind the relationship and many viewers were dismayed when she married Alec. Although Bet had had many relationships during her time in the show, this was her only Corrie wedding and the pairing was most unexpected on paper. However together Barraclough and Goodyear were comedy and dramatic gold.
Roy left the show again in 1992 but returned briefly in the mid 1990s after Julie Goodyear had departed and then again for a slightly longer stint in 1998. He was one of the old guard by then and although it was always good to see him, he did stick out like a sore thumb in the revamped Brian Park era. He left again before the year 2000 and although was always proud of his association with Coronation Street, he did become one of its most vocal critics in later years.
Away from the Street, Roy Barraclough had a long, varied and successful career on stage and screen. Probably his best remembered work was with one of my favourite comedy stars, the late great Les Dawson. As memorable double act Cissie and Ada, the pair dragged up as too ladies of a certain vintage who mouthed rude words and heaved up their ample bosoms in a variety of different locations in many different sketches. They never fail to make me laugh and Roy always spoke so fondly of working with Les. I always wished Les Dawson had popped into the Rovers Return for a stint but sadly it wasn't to be.
Post Corrie Roy continued to act, appearing in a wide range of different television shows over the years. He turned up in the usual shows like Casualty, Doctors and Heartbeat but also made interesting guest turns in the likes of Last Tango in Halifax and Funland. His last appearance was in the BBC's revamped version of Are You Being Served? which saw him tackle the role of Mr Grainger alongside former Corrie co-star Sherrie Hewson. He also appeared in an ITV3 celebration of the life of his long-time costar and friend Les Dawson.
Another link to Corrie's golden era has now sadly left us and this saddens me. However we have a lot to be grateful for - Roy Barraclough has left behind a legacy of glorious performances both in Coronation Street and beyond. I'll be raising a glass to him tonight.
To end, here's Roy on sparkling form with the wonderful Les Dawson:
And for some classic Corrie, here's Bet laying it on the line to Alec in The Rovers Back Room:
By Graeme Naylor
You can follow me on Twitter @GraemeN82
---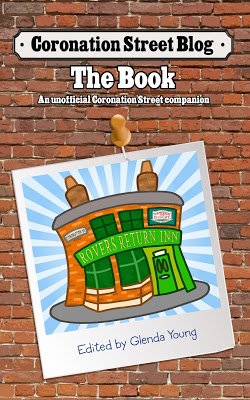 Please read
our advice for leaving comments on the Coronation Street Blog
All original work on Coronation Street Blog is covered by a
Creative Commons License