There's a good interview with Julia Goulding, who plays Shona Ramsey in Coronation Street, on the Radio Times website.
Julia talks about Shona's reaction after David kisses her while she was in hospital.
You can find out more about that here.
She says: "Shona does fancy David quite a bit and what she likes about him is that he's different from anyone she has been with before. She likes that he's funny, he make her laugh and she sees he is a good father. It has been bubbling for quite a while but those feelings are definitely starting to surface.
"In that moment, her tummy flips and she's very happy, but it's fleeting because the reality of lying to him hits her. Shona desperately does want to tell David the truth about who she is, but the closer she's getting to him, the harder it is.
Julia also says that she would love to work with Callum Harrison more. He's the actor who plays her on-screen son Clayton.
"He's a cracking lad. It would be nice to see more scenes with the two of them together, as you'd not only see a softer side to Clayton, but it'd be nice to see Shona as a mother too. Because at the moment she's not and we don't see her with those kind of responsibilities."
You can read the full interview here.
Read more Corrie news and spoilers
---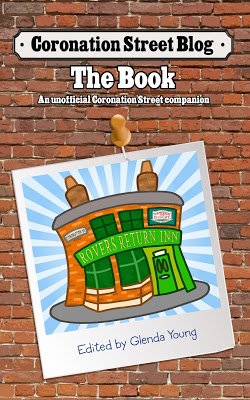 Please read
our advice for leaving comments on the Coronation Street Blog
All original work on Coronation Street Blog is covered by a
Creative Commons License