Nick Frank with the tiles he removed to sell for charity
Art Director Nick Franklin has done a wonderful thing. He removed some of the tiles from the Rovers Return on the old Coronation Street set as it's being demolished.
With donated frames from Ikea, Nick created 22 pieces of artwork from the tiles - representing the 22 people who died in the Manchester bomb attack. The tiles then went up for auction on ebay as part of a charity initiative to raise funds for the Manchester bomb attack victims.
The ebay auction ended last night, with all of the tiles being sold. The cheapest one went for £650 and the most expensive at £1,850. The total raised was for the charity from the sale of the tiles was £18,404.55
Nick then announced on twitter that not only was he over the moon to have sold all the tiles for such a great price for the charity, but that Vodaphone had doubled the amount raised to a whopping £36,809.10.
Well done to Nick and to all of the people who bought one of the tiles. I had a reserve of £50 on one of them, but was outbid immediately, and rightly so!
Follow Nick on twitter:
@NickFrank2010
---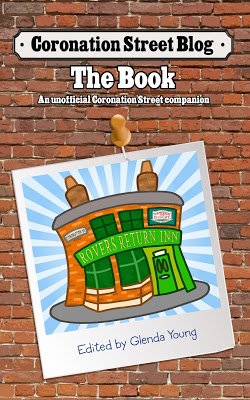 Please read
our advice for leaving comments on the Coronation Street Blog
All original work on Coronation Street Blog is covered by a
Creative Commons License