Pic: Nicola Thorp Twitter
The Mirror
have today revealed that actress Nicola Thorp will be joining the show to play Pat Phelan's daughter.
Now then, the name Nicola Thorp may not be familiar to you - but she's an incredible woman known for a lot more than her acting skills
Her twitter profile
describes her as an "actress, writeress, humaness, woman's equality campaigner" and she uses the hashtag #myheelsmychoice.
And her website "
Who Are You Wearing
? aims to challenge gender stereotypes and discuss gender equality and discrimination issues. It all sounds great stuff and right up my street.
Nicola is the woman who was sent home from a London accountancy firm for not wearing high heels. She began a petition last year in an effort to change dress code laws after she was fired from her temping job as a receptionist for declining to change out of flat shoes.
Pic from Daily Mirror
Her petition was signed by 150,000 people and the campaign gained worldwide attention.
Here she is at the House of Commons last year.
Pic from Daily Mirror
And now she's joining Corrie as Pat Phelan's daughter, Nicola. I just hope she's as feisty a character as Nicola is in real life.
A Coronation Street source told the Mirror: "Nicola is Seb Franklin's case worker. Phelan knew her mum but wasn't aware they had a child together. However, he recognises Nicola's surname, does the maths and realises the truth. The crux of the story is how she will react, because Nicola was in the dark too. Her arrival will make Phelan take a good hard look at himself but will it be enough to make him change his evil ways?"
Corrie producer Kate Oates recently spoke to us about the arrival of Phelan's daughter and revealed she'd be the light to Phelan's darkness. Kate Oates also confirmed that she would not turn out to be Seb's mum, as rumoured.
You can read more on that here.
Read more Corrie news, interviews and spoilers here
---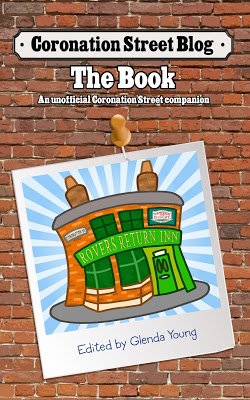 Please read
our advice for leaving comments on the Coronation Street Blog
All original work on Coronation Street Blog is covered by a
Creative Commons License