The ITV Apprenticeship Programme has an amazing vacancy at Coronation Street. You can even complete a qualification whilst working with one of the ITV teams.
This is a full time role from Monday to Friday. You'll be working alongside industry professionals to provide administrative support to one of our busy teams. You can choose from:
Coronation Street - Digital (see above and also see
@dan_arch
on twitter)
As Coronation Street, we are at the heart of British cultural life, entertaining a global population on a nightly basis. It is therefore essential that we employ, train and nurture a range of talent to ensure we stay one of Britain's favourite shows! Qualification: Broadcast Production - Level 3
Coronation Street - Production
This is a fantastic opportunity to gain a broad range of admin skills in the Coronation Street production office and support both the creative and production teams. If you love being busy dealing with lots of different types of people and having a range of responsibilities then this will be a valuable insight into how we create one of ITV flagship programmes. Qualification: Broadcast Production - Level 3
Entertainment - Production
This is a great opportunity to work with our editorial colleagues and production management to support the delivery of outstanding, distinctive, multi-platform and commercially successful content within operational, financial and legal parameters Qualification: Broadcast Production - Level 3
Full details at
www.itvjobs.com
The programme will start on the 11th September 2017. Applications close on Sunday 25th June 2017.
Read more Corrie news, interviews and spoilers
---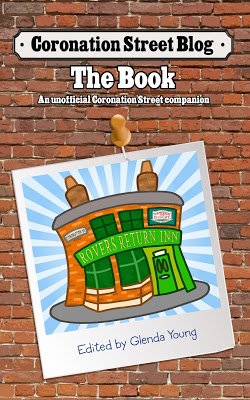 Please read
our advice for leaving comments on the Coronation Street Blog
All original work on Coronation Street Blog is covered by a
Creative Commons License