In next week's Coronation Street, we're going to see drugs being bought and sold in the Bistro.
You can find out more on that here.
And one of those buying the drugs will be Daniel, which will set him off on a deadly path says
Inside Soap magazine.
Rob Mallard, who plays Daniel, tells the magazine: "Daniel is at the Bistro and gets riled up by Tracy. Now the truth is out (about Ken's attack), Daniel's numb - he just wants to feel something so he decides to buy the drugs."
And on top of all that, he's still trying to cope with the reappearance of his mum Denise.
Rob says: "He finds it devastating. She's come back into his life like a wrecking ball. Daniel is good at protecting himself and he's grown up alone, he's always been in charge of the narrative of his life. Now Denise is back, there's another source to corroborate his stories. He's carried secrets all his life and he's lost a lot of power now his mum is there."
So Daniel decides to buy the drugs after his row with Tracy at the Bistro, But when Robert goes to Daniel's flat later, he finds him slumped unconscious.
Will the Barlows rally round to help him?
Read more Corrie news, interviews and spoilers
---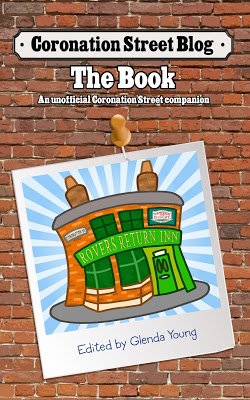 Please read
our advice for leaving comments on the Coronation Street Blog
All original work on Coronation Street Blog is covered by a
Creative Commons License