Coronation Street's Faye Brookes, who plays Kate Connor, is supporting Macmillan Cancer Support's Make Money One Less Worry campaign, raising awareness of the financial impact of cancer.
Faye's teenage years were dominated by cancer after her younger brother Jack was diagnosed with leukaemia when he was nine and she was 14.
"We are a very close family and Jack's diagnosis changed everything," Faye told The Express.
"Our lives were taken over by hospitals and chemotherapy. My parents tried to protect me from it as much as possible but my mum was always at the Royal Manchester Children's Hospital staying with Jack and my dad wanted to be there all the time too.
"It was caught quickly and he had a bone marrow transplant," she adds. "But it was a terrible time, we thought at first he was going to die.
Faye says it was only the support of their Macmillan nurse that helped her family get their lives back on track after Jack's illness. The charity offers grants, benefits advice and financial guidance for people affected by cancer.
"Fortunately Jack's treatment was successful and he has been in remission for seven years, since he was 18. Jack's illness changed us all. Life is too short not to make the most of it. We all know now how important it is to keep fit and healthy and to live life to the full."
"Macmillan helped us so much at the worst time in our lives, just as they go on helping so many families around Britain. I'll always be so grateful for them for all their help and encouragement and for helping us through," she says.
To find out more visit
macmillan.org.uk/moneyworries
Read more Corrie news, interviews and spoilers here
---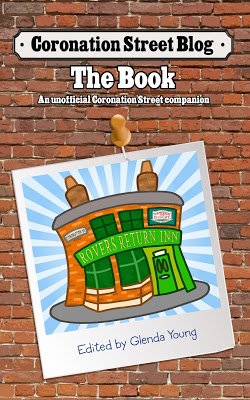 Please read
our advice for leaving comments on the Coronation Street Blog
All original work on Coronation Street Blog is covered by a
Creative Commons License