It's already been announced that Coronation Street star Claire King, who plays Eric Holroyd, will be leaving the show later this year.
You can find out more here.
And in an interview with today's
Mirror
, Claire talks about how caring for her disabled parents has left her considering euthanasia.
Speaking ahead of
Carers Week
, which starts tomorrow, Claire also reveals that she suffers from rheumatoid arthritis. She said carers have been let down by the Government and need more cash, support and understanding.
"I have to keep on to pay the bills and try and stash some for when I can't work any more. I do worry about when I'm older and becoming a burden on people around me. I can understand why people choose assisted dying – and it's getting to the point where I would consider it myself. Most of my family will be gone. It's not a selfish thing. It's a decision at a certain age, when you're becoming a burden to others."
Claire and Piers still help their parents, who live in Harrogate, North Yorkshire, with shopping and cooking. But her dad John now has specialist carers.
Claire said: "I still find it kind of odd to call it 'caring'. It was something we grew up doing – my brother and I didn't know any different."
But as her own health problems developed, Claire gained a new perspective. "Getting older isn't great," she said. "Lines and lumps appear, things go wrong, you're always in the doctors."
She developed rheumatoid arthritis, like her mum, in the early 90s. She has had joints removed and plates put in her fingers. She had a hysterectomy in 2010, and was left with tinnitus and a facial paralysis after having shingles.
Read more Corrie news, interviews and spoilers here
---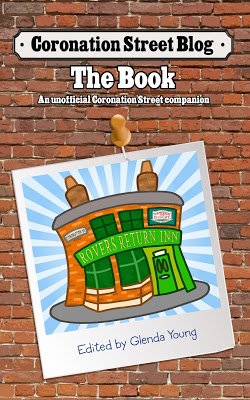 Please read
our advice for leaving comments on the Coronation Street Blog
All original work on Coronation Street Blog is covered by a
Creative Commons License