Cool as a cucumber award:
I love that Audrey is being low key with Bethany. She doesn't mince words but she's not freaking out or having hysterics, even though she must have wanted to when she saw that burn mark on Bethany's arm.
Living in the past award:
Denise must think Daniel is 10 because she asked if he still likes toast without the crust.
Fake out award:
Bethany does a very good impression that Nathan has finished with her but it's a front.
Musical ambiance:
George Michaels' "Freedom" playing in the pub when Aidan was buying jewelry for Maria and Sarah talked to Audrey about Bethany's situation under Nathan's thumb.
Continuity Fail:
Ken had a stroke late last year and was warned to avoid stress. He's had nothing but since and this week tore each and every one of his family new ones and is still fit as a fiddle.
Horseshoe award:
Tracy avoids jail yet again.
Joker's Wild award:
Wait, did Roy just make a joke about a donut being similar to an ankle tag?
The Truth is Out There:
Shona came clean to David. It was the right thing to do.
Open Mouth, Change Feet
: Denise expounding on how great traveling was and wanting to do it again. When the abandoned Daniel was standing right behind her.
Bad Judgement Call
: Johnny knows about Aidan's affair with Maria. It must have been the booze making him encourage Eva to propose!
Lines of the week:
Phil the Jeweller to Eva "You've got a beautiful finger, you'll make some bloke very happy with it." (Top character, though, eh?)
Rita "If we ruled the world, Audrey, we'd have this sorted by dinnertime"
Denise to Sinead "I'm his mother and you've a lot to answer for"
Michelle about Leanne "You don't do to your mates what she did" Maria *koff*
Michelle "I hate to say it (no, you don't mind at all) but what goes around, comes around. C'est la vie!" Maria *koff*
Kirk "I'm a Maverick!" Johnny "It's just that you look like a puppy sitting next to a puddle"
Denise "I'm going nowhere" (Oh I DO hope she stays for awhile!)
David about the blackened toast "I don't know whether to eat it or send it a wreath"
Eileen "David Platt definitely falls into the 'you can't half pick them' territory"
Zeedan "You're a nurse and I'm a chef. I doubt it's a case of high blood pressure or over seasoning"
Read more Corrie news, interviews and spoilers here
---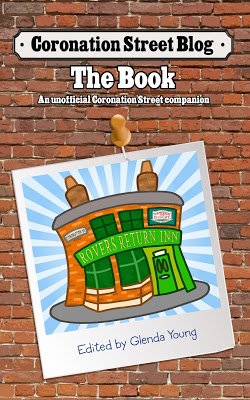 Please read
our advice for leaving comments on the Coronation Street Blog
All original work on Coronation Street Blog is covered by a
Creative Commons License