Coronation Street star Liz Dawn, who played Vera Duckworth, tells The Mirror today of a new health scare as she was forced to miss her grandson's wedding for major surgery
Liz's grandson Thomas Borso married Alice Coughlin, the niece of Corrie's Debbie Rush, who plays Anna Windass, on Friday last week.
But Liz Dawn suffers from emphysema and was so poorly that ­doctors stopped her flying out to the wedding in Italy.
In an exclusive interview with
The Mirror
from her Manchester home, Liz said: "At the moment I've got no energy but once the operation is done I will be looking forward to being as back to my normal self and getting my energy back. I'm in very good hands, and want to thank everyone at the hospital. Naturally I am very disappointed not to be there with them.
"They make such a lovely couple, it's every ­grandmother's dream and Bassano is such a lovely setting. But to get there was just too difficult, it would have meant a flight to Venice, accessing and exiting the plane in a wheelchair and then a car journey from the airport to Bassano. I felt it would be too much to cope with in my condition at the moment. But I was there with them in spirit and we will throw a big party for them when they return from honeymoon."
She continued: "If it wasn't for the doctors, I wouldn't be here ­today. But my health is very bad these days. The doctors have told me there is ­nothing more they can do. There are no new drugs I can take – so I just have to get on with things."
Read more Corrie news, interviews and spoilers
---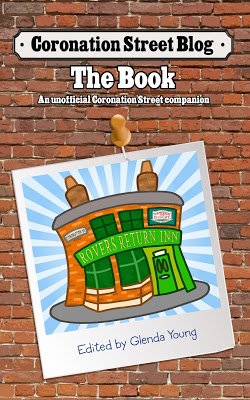 Please read
our advice for leaving comments on the Coronation Street Blog
All original work on Coronation Street Blog is covered by a
Creative Commons License