There's great news for Canadian Corrie fans!
CBC is going to air the
ITV
special
,
a tribute to Jean Alexander and Hilda Ogden. The commemorative documentary episode will go out as part of CBC's festive schedule. It will include accolades from many of the Coronation Street cast.
Hilda Ogden's Last Ta-Ra: A Tribute to Jean Alexander will air on CBC on Wednesday, December 28 at 8 p.m. following a regular broadcast of Coronation Street. (8:30 p.m. in Newfoundland).
(Don't forget,
ITV will air Hilda Ogden's Last Ta Ra
on December 20)
Next...
It's that time of year when the CBC starts airing an abundance of Holiday programming and this affects the schedule for their regular programs including Coronation Street.
Here are the schedule changes for Coronation Street over the Holiday season:
Week of December 19:
Monday Dec. 19: For all: One hour of Coronation Street from 7 p.m. (including the North feed, 7 p.m. MT)
Regular episodes for Tuesday, Dec. 20 and Wednesday, Dec. 21.
NO CORRIE on Thursday and Friday, December 22 and 23.
December 25, Christmas Day:
The Sunday omnibus will air at the normal 8 a.m. time except for Winnipeg/Regina and Vancouver when it will air at 7 a.m.
Week of December 26:
Coronation Street will air for one hour on Monday December 26 at 7 p.m.
The rest of the week as normal (meaning there will be an extra episode this week, reflected in the omnibus on January 1, airing at the normal 8 a.m. time)
As always, Check your local listings on
CBC.ca
Canadian fans can follow us in the Canadian timeline at the
Bluenose Corrie Blog
with no spoilers.
Tvor
@tvordlj on Twitter
Like us on Facebook | Follow us on Twitter | Download our free App | Visit Corrie.net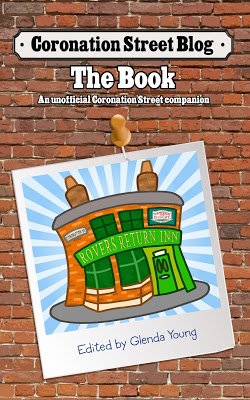 NEW! Coronation Street Blog - the book.
A must for all Corrie fans!
Please read
our advice for leaving comments on the Coronation Street Blog
All original work on the Coronation Street Blog is covered by a
Creative Commons License