I recently had the pleasure to meet and interview Jane Danson, who plays the part of Leanne Battersby. Into the Bistro she came, not this time for a shift, but to talk to those gathered to interview her. She smiled and laughed throughout most of the interview and my immediate impression of her was sustained throughout the interview as a cheerful and positive person who has not even a slight hint of the airs and graces some actors carry around with them.

Jane Danson loves working on Coronation Street and her enthusiasm for the show is evident in the excitement with which she speaks about the people or rather 'family' involved in it.

She has been in the soap since 1997 and as she said herself, that length of time spans almost her whole adult life so far. Jane reminded us of just how detested the Battersbys were on their arrival in Weatherfield. Mum and stepmum, Janice, Dad and stepdad, Les and the two teenage girl tearaways, in the shape of Leanne and Toyah. Newspaper articles went so far as to state that there was no way that Coronation Street could survive the invasion of these dreadful people. There was even a claim that 98% of Coronation Street fans hated the Battersbys initially. Of course, the Battersby

s

did survive and now, Leanne is one of the most popular characters to walk the contemporary cobbles.
Is there anything likely to happen between Leanne and Peter Barlow?
Well, with Peter around, you never know what will happen. I would say that Leanne is drawn to him, as most women seem to be, but Leanne is having a baby so it's not just about her anymore. There is also Simon to consider, who has not had his full share of parenting from Peter. No, Leanne is with Nick and because Nick is jealous of Peter and Leanne's past relationship, and the fact that Nick will also be bringing up Simon, surely Leanne will have to be putting her family first. But with Peter, as I said, who knows?
How do you feel about Georgia returning to Weatherfield?
Absolutely delighted! We both are. Georgia is one of my very best friends and we've stayed in touch ever since she left in 2003. We decided to watch some old episodes together to remind ourselves what we were like and how our relationship was. I don't think that either of us realised at the time, what a massive thing it was to be cast in a show such as Coronation Street at such a young age. We were so lucky!
Were there any downsides?
Yes there were. Both Georgia and I were scrutinised for what we looked like, which was a shock and was sometimes very difficult to deal with.
So why has Toyah come back?
Toyah has a lot going on. Although it might appear so on the surface, Toyah has not returned just to support Leanne as she prepares for the birth of her first biological baby. Both Toyah and Leanne have got secrets to share. Toyah is married but her marriage is in trouble.
How will Simon react when he discovers that Steve is the biological father of Leanne's baby?
As yet I'm not sure, but it won't be easy for him. Leanne has been the only constant in his life and if he finds out that she had a fling with Steve and that he is the father, he may feel betrayed by her. His behaviour has been indicative of some difficulties he's been experiencing and maybe Simon will prove difficult again.
How will Eva react to Toyah?
Toyah and Eva are like chalk and cheese! There could be some ructions there. Eva's life won't be going too well and will want her sister's full, attention. Could be some dramatic scenes!
Ruth Owen, twitter: @Ruth1722
See also Ruth's interviews with

...
Georgia Taylor, who plays Toyah Battersby. Read it here.
Lucy Fallon, who plays Bethany Platt. Read it here.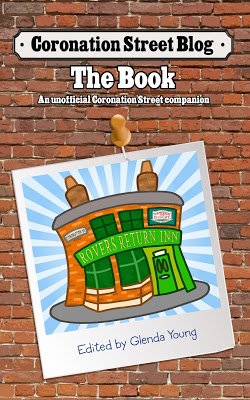 NEW! Coronation Street Blog - the book.
A must for all Corrie fans!
Please read our advice for leaving comments on the Coronation Street Blog
All original work on the Coronation Street Blog is covered by a Creative Commons License