We know already that
Helen Flanagan will be returning to Coronation Street at Rosie Webster
(or Dozy Wobster as we call her in our house).
And today The Sun reveal that Rosie's return storyline will see her involved in drugs.
The tabloid says that Rosie and Sophie return from Miami together. When they land back in Weatherfield the sisters face the cops who search the Webster house for drugs that they think Rosie has brought back from America with her.
No drugs are found, but when Sophie asks her sister to open her bag full of sweets she discovers cocaine.
The sisters then decide to bury it, but Ken Barlow's grandson Adam finds out and offers to sell it for the girls.
They later confide in Kevin, who confronts Adam.
Mr Curry Sauce tells The Sun: "Rosie tells Sophie someone planted the drugs on her, and is as shocked as her sister when she sees the white powder. The girls panic and decide to bury the drugs but Adam Barlow finds out what they have done and offers to sell the drugs for a fee. But, Kevin's business is struggling following an arson attack and he needs money. So he takes matters into his own hands."
Hmmm... arson attack?
Like us on Facebook | Follow us on Twitter | Download our free App | Visit Corrie.net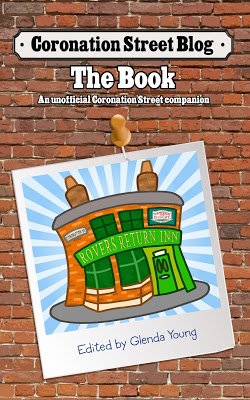 NEW! Coronation Street Blog - the book.
A must for all Corrie fans!
Please read
our advice for leaving comments on the Coronation Street Blog
All original work on the Coronation Street Blog is covered by a
Creative Commons License