It's almost the end of yet another year on the cobbles. And so, without any further ado, here we go with a round-up of events from Coronation Street month by month - in 100 words or less.
April 2016
Steve's in Spain and Michelle meets old flame Will, Todd's suspicious of Phelan, Gary scores drugs for Izzy for pain relief, Kate tries on wedding frocks and snogs Sophie, Freddie flirts with Audrey, Robert dumps Tracy, Liz has head turned by new fella Chris, Sarah's desperate to christen Harry to ward off evil Callum spirits, Maria marries gay Pablo, Phelan moves in at No. 11, Jason's dad Tony dies, Billy's junkie brother kidnaps Sarah, Nick struggles with brain injury symptoms.
Q
u
otes of the month:
Nick goes out running for the second time in the same day, as a way to vent his frustrations.
"Run like the wind," Carla tells him. "Run to the top of a mountain and pull me down a star."
"I was thinking of five times around the Red Rec." Nick replies
See also

Coronation Street reviews:

Find out more at: Coronation Street Weekly Updates
Like us on Facebook | Follow us on Twitter | Download our free App | Visit Corrie.net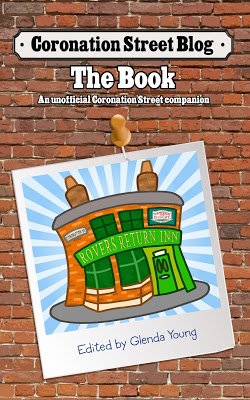 NEW! Coronation Street Blog - the book.
A must for all Corrie fans!
Please read
our advice for leaving comments on the Coronation Street Blog
All original work on the Coronation Street Blog is covered by a
Creative Commons License