A couple of nights ago, during the Christmas episode of
Corrie
, I was moved to write on Twitter:
Trouble is, Peter Barlow has more charisma in his left eyebrow than Nicky Platt has in his entire body.

#corrie

— Scottieboy (@merseytart) December 25, 2016
...which is true.
This morning, a very nice lady replied to the tweet agreeing with me, but also pointing out that his name is Nick Tilsley. Which is wrong. Very wrong. His name is Nicky Platt, and it will be until I die.
As for the Nicky part, that's just spite. He was Nicky the whole time he was played by Warren Jackson, and it was only when he became Adam Rickitt that he let it be known he wanted to be called Nick. As the tweet above shows, I really don't like Ben Price either, so calling him Nicky is my childish way of reminding this aggressive, uncharismatic lunk who fancies himself as a top businessman that he's still that bowl-headed little boy who used to sit on Grandma Ivy's knee. The same is true for Sarah, who I always refer to as Sarah-Lou, despite her sudden attempt at a more grown up name.
(Incidentally, it's shockingly unrealistic that Gail has simply accepted her children want to be called by different names and gone with it. As many of us home for Christmas have discovered, your parents will call you by your childhood nicknames
until you die.
You could be a High Court Judge and your mother will still call you Crumb-bum when she calls you down for the turkey).
It's just that some names install themselves in your consciousness and become iconic. Bet Lynch was always Bet Lynch, even after she married; same for Betty Turpin. It just sticks. It doesn't have to be their first name: Rita spent years in the show as Rita Littlewood before she married Len, but despite later becoming a Sullivan and then a Tanner, she's Rita Fairclough. Same with Sally Metcalfe; she came in as Sally Seddon, but she could marry the Band of the Grenadier Guards and she'd still be Sally Webster until the end.
In the world of
Corrie
, where multiple marriages have become the norm, a character might cycle through a number of names, but only one or two will stick. Deirdre went to prison as Mrs Rachid, but the people talking about it at home referred to her as Barlow throughout. Gail has been lucky enough to get two iconic names - Tilsley and Platt - trumping her other options of Potter, Hillman, McIntyre, and whatever Les Dennis's surname was (Burglar?).
Coronation Street
blog, but I genuinely just had to go to
Corripedia
to find out what Kirk's surname is. (It's Sutherland). Some characters just get a name that's in two parts and it works, and some just... don't. (There is a third category as well: characters who are played by actors who are too well known and so you never even learn their fake name - I'm looking at you, Derek Griffiths, Les Dennis and Sinbad from
Brookside
).
The producers of the show know the iconic power of their characters' names, and bend the rules accordingly. In the Sixties, they were so worried about losing Elsie Tanner's surname that when she remarried it was to another man called Tanner. Similarly, when Liz McDonald married Vernon Tomlin, for some reason she decided to keep her name; the producers realised that a Liz by another name would not smell as sweet. And Toyah has returned to the Street only this week; despite actually having her husband make an appearance in the show, she's credited as "Toyah Battersby", because that's who she is: a Battersby.
You can't make an iconic name; you can't force it. Stay on the show long enough and you acquire baggage which is out of your control, an image which lodges in the viewers' minds. So yes, he is called Nick Tilsley, if you want to be correct: but in the Hall of Legends, he's Nicky Platt, and I will not be persuaded otherwise.
Scott Willison on twitter: @Merseytart
Like us on Facebook | Follow us on Twitter | Download our free App | Visit Corrie.net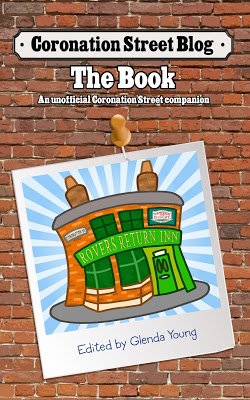 NEW! Coronation Street Blog - the book.
A must for all Corrie fans!
Please read
our advice for leaving comments on the Coronation Street Blog
All original work on the Coronation Street Blog is covered by a
Creative Commons License