It's almost the end of yet another year on the cobbles. And so, without any further ado, here we go with a round-up of events from Coronation Street month by month - in 100 words or less.
March 2016
Eva tries to help Marta escape the O'Driscolls, Erica and Dev get together, Bethany's bullied at school and Sarah threatens bully's mum with her bendy finger, Eileen dumps Michael for Phelan, Gemma starts work at Audrey's salon, Freddie arrives, Sally wins election, Zeedan and Rana date.
Q
u
otes of the month:
Talk at Sarah's baby shower turns to Gail's mate Suzie Birchall from back in the day.
"She tried to nick my husband," Gail cries.
"Which one?" asks Kylie.
"Is this a vicar and tarts party?" asks Jonny Connor in Underworld as Billy and Eva go on the hunt for missing Marta.
See also

Coronation Street reviews:

Find out more at: Coronation Street Weekly Updates
Like us on Facebook | Follow us on Twitter | Download our free App | Visit Corrie.net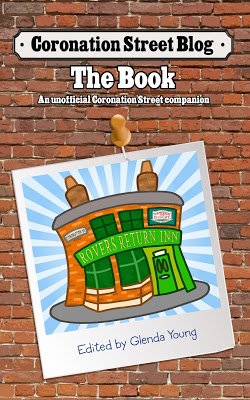 NEW! Coronation Street Blog - the book.
A must for all Corrie fans!
Please read
our advice for leaving comments on the Coronation Street Blog
All original work on the Coronation Street Blog is covered by a
Creative Commons License