Once again, here are my Corrie Awards for the year, part Inside Soap award categories, part Smash Hits Poll Winner party:
Best Young Actor - Elle Mulvaney (Amy Barlow-McDonald). Elie turned 16 this year, when child labour laws change and so we got the unwanted pregnancy storyline, which ended, for once, in a termination. Which is probably for the best given that Shona had Clayton at that age, Vicky couldn't have been much older when she gave birth to (the newly reformed) Tyler: young mums do not a stable child make. I would also add Dr Ali and Ryan, both of whom Michelle had (sort of) when she was also 14, but then we're getting into nurture vs nature.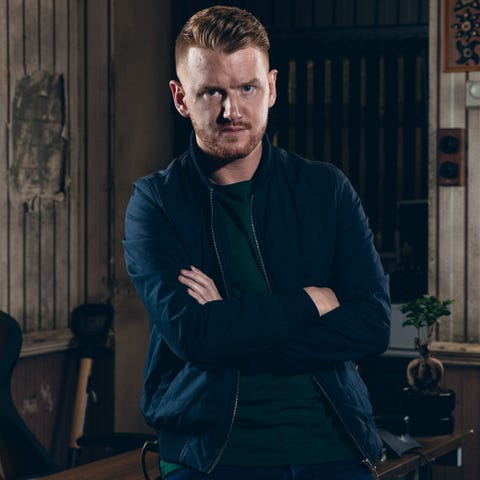 Best Bad Boy - Mikey North (Gary Windass). Lest we forget Gary is from the formerly most feared family in Weatherfield, the one that broke Joe McIntyre so badly over an unpaid kitchen that he became canoe man. Gazza was softened by army and death of his bestie and PTSD and his relationship with Izzie (and lickle Jake), but his descent into murder and loan sharkery is not unexpected and Mikey North is always better when playing the hard man.
Best Actor - Rob Mallard (Daniel Osborne). Brilliant and believable throughout the whole dying Sinead storyline.
Best Actress - Ali King (Carla Connor). I'm not sure anyone else could've handled the mental health storyline with such aplomb, even if her eyebrows remained beautifully shaped, and her toes beautifully pedicured during her psychotic episode and disappearance.
Best Newcomers - The Baileys. I do wonder how many of them will be there in five years time (look at the Nazirs – from 5 to 2) but they are fun (thus far).
Best Return - Angela Griffin (Fiona Middleton).
Most Over Exposed - I love Gemma and her bad make-up and her improbable clothes, but there was a lot of her this year what with Chesney and her mum and her twin brother, plus caravans and cable cars and quads. Keep us wanting more, Corrie!
Most Underexposed - MORE MOIRA PLEASE.
Worst Parents - Runner up is Sarah, who only seems to arrange childcare in the morning before she goes to work, but winner has to be Fiz and Ty, discussing their sociopathic child in the pub whilst someone else looks after said child.
Laziest Worker - The factory girls women are often skiving, but when is Toyah actually at work? Yeah, she provides impromptu counselling in the caff or the pub, but that doesn't involve any paperwork or outcomes to report. No wonder it's an 8-12 month wait for counselling on the NHS when the in-house counsellor is wandering around the 'hood when she should be at work.
Best Battleaxe - Am I even worthy to type her name? The glorious Evelyn in her housecoat running the corner shop. Amazing. I hope they've kicked Rita/Barbara out of the best dressing room and filled it with flowers and fruit to keep Maureen Lipman happy. Long may she reign over Dev's.
Best Exit - Sinead Tinker. I've never really liked Sinead with her whiny voice, inability to choose between two beige men, obsession with soap and flippin' beard oil, the writers' insistence that she was "quirky" because she wore leggings with a dress, her refusal to apologise for murdering Kal and Maddie with her candles, but I was moved by her story and much props to Katie McGlynn for turning a one note character into one I cared about. Get your smear tests done, ladies!
Runner up - when Gail left her warring family to go to Thailand (with a chicken burning in the oven).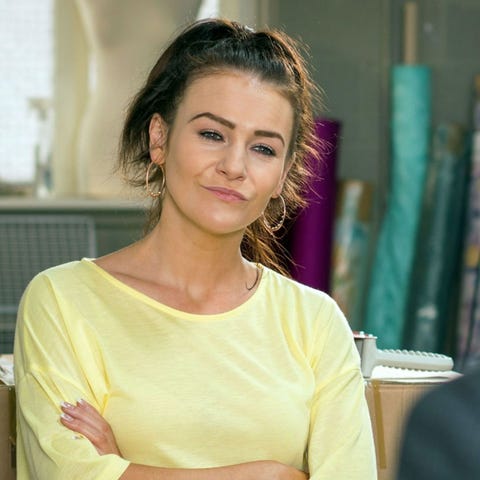 Farewell We Hardly Knew Ye - I would've liked to see more of Sticky Vicky, the belligerent Belfast harridan going from soft and loving to vicious in 0-60 seconds, but her return was only to facilitate Michelle and Robert's departures. Gah.
Best Supporting Actor(s) - the extras in the most organised prison riot ever. You can imagine the agenda sent around:
10 a.m. Banner/sheet painting. Bring your own paint
10.15 a.m. Shiv making with Big Tez from C Block
10.30 a.m. Chair Throwing
11 a.m. Running around a bit
11.30 a.m. Tipping over the snooker table (a snooker ball in a sock make a handy weapon!)
Midday: Lunch
1 p.m. Ritual stabbing of the nonces
1.30 p.m. End of riot
Have a safe riot guys! If you have any questions, pse see Murder Mike in D Block.
Best Partnership - Abi and Kev. Come on, it's a doozy.
Best Shock Twist - Nick shafts David over the mystery of the missing money from Audrey's bank account.
Runner up: Jade the nanny is Jade Stape?!
Funniest Male/Female. Peter Gunn (Brian "B-Pac" Packham) when stuck in the siege of Weathy Primary.
Maureen Lipman (Evelyn Plummer) with a put down faster than a vet with a sick dog, she is not so much acid-tongued as sulfuric-tongued.
Best Dressed - When Maria was going on dates before she hooked up with Dr Ali, (shortly before hooking up with Gangsta Gary), she wore some lovely dresses and bang on-trend jumpsuits.
Worst Dressed: I love Emma, you love Emma, we all loved the Emma/Steve storyline. However, since working in the pub, she seems to have discovered the Rovers' store of horrendous Edwardian blouses. Just get a nice t-shirt (one stating "Team McDonald" perhaps) Ems!
Here's to another twelve months on t'cobbles!
Rachel Stevenson -
personal blog
---
---
All original work on Coronation Street Blog is covered by a
Creative Commons License