Gray O'Brien will be best known to us Coronation Street fans as Tony Gordon.
But he's now appearing in the new ITV drama The Loch which will be on our screens this Sunday.. It's a six-part murder mystery, filmed at Loch Ness, Glencoe and Glasgow last summer, centres on a serial killer stalking a remote Highland town.
In a good, long interview with
The Herald Scotland,
Gray says this about his time on Coronation Street.
"Coronation Street was a game-changer for me. You know how big that character was. It was absolutely bonkers."
But after he left Corrie when Tony Gordon was killed off in 2010, Grey found himself in resting actor limbo. "For the first six months I didn't even think about work because I knew the phone wasn't going to ring," he recalls.
"Then the next six months it didn't ring either and going into the second year it still wasn't ringing. When it gets to five and six years you are thinking: 'What is going on?' People feel they can't touch you because you are just too well known as that character."
The Loch begins on STV, Sunday, at 9pm.
Find out more about it here
.
Read more Corrie news, interviews and spoilers here
---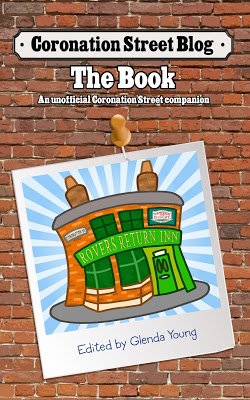 Please read
our advice for leaving comments on the Coronation Street Blog
All original work on Coronation Street Blog is covered by a
Creative Commons License