here's bad news for Billy next week when he finds out that his ex-fella Drew has passed away. Drew's daughter Summer comes to stay with Billy and Todd and Billy knows he wants to take Summer in to live with him and Todd. Can he warm Todd to the idea after Drew dies? And what dose the arrival of Drew's mum mean for them all?
Find out more here.
Is Kevin going to cheat on Anna? Well, things look like they're going to get cosy between Kevin and Erica next week. And we all know red wine on Coronation Street means rumpy-pump can't be far away.
Find out more here.
Meanwhile, over at Roy's flat, Brian has some explaining to do when Roy discovers Brian's got a girl in his room. When he finds out the woman is Cathy, how will Roy react to the news?
Find out more here.
Over at the Platt house, Bethany prepares to do a runner with Nathan overseas. But he doesn't yet know that Bethany's passport has been cut to shreds by Sarah. Will Bethany tell him? Will she even get as far as his car once Mary finds her trying to leave? Mary could be just the person to save Bethany -
find out more here.
Plus, could it be the end of Aidan and Eva? He prepares himself to break Eva's heart, but will be confess to his affair with Maria?
Find out more here.
Read more Corrie news, interviews and spoilers here
---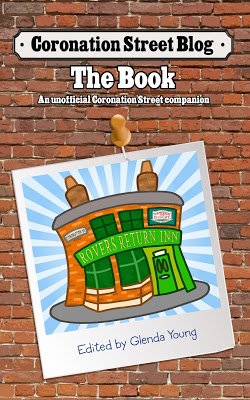 Please read
our advice for leaving comments on the Coronation Street Blog
All original work on Coronation Street Blog is covered by a
Creative Commons License