There will be three new faces on Coronation Street next week.
The first is Summer, Drew's daughter, who turns up to meet Billy and Todd. While Billy instantly warms to his god-daughter, Todd misses the meeting as he's accepted some work. Can Todd and Billy make it as parents, together?
Summer will be played by actress Matilda Freeman.
The second new arrival is Nicola, who is Seb's key worker. She meets Phelan and tells him about details of an apprenticeship scheme and encourages Phelan to take Seb on at work. Handing him a business card she heads out. Phelan's thoughtful, what's in this for him?
Nicola will also turn out to be Pat Phelan's daughter. Corrie producer Kate Oates has tol dus that she will be the light to Phelan's dark and he could end up a changed man because of her.
You can read on that here.
Nicola will be played by actor Nicola Thorp. She has appeared on TV in Doctors, Doctor Who, Father brown and The Guilty.
And the final new character is a friend from Robert's past, called Rich. He offers Robert drugs, who declines them, but then Daniel buys them from Rich and he ends up unconscious.
Rich will be played by actor Fraser Ayres. He has starred on TV in Midsomer Murders, Waterloo Road, Casulaty, The Bill, London's Burning and more.
You can find out more about him here
. He is also a television script writer.
Read more Corrie news and spoilers
---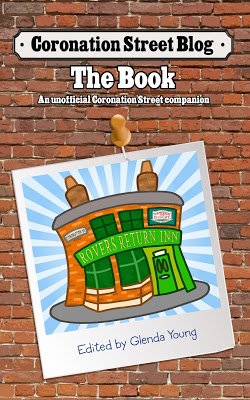 Please read
our advice for leaving comments on the Coronation Street Blog
All original work on Coronation Street Blog is covered by a
Creative Commons License