Tupele Dorgu, who played Kelly Crabtree in Coronation Street, is making her debut at Bolton Octagon Theatre in a monologue next month.
Tupele will be playing Yolanda Black in
Nobody Can Never Get Us Back,
written by Shauna Mackay.
Yolanda Black is more than her trauma. Yolanda is Yolanda and that's a lot. She's got daughters, dogs, jobs, words, shoes - only the one husband - though some might say not quite. Yolanda likes to look after everybody and bother nobody. She is a woman who, if told she was unsung, would sing!
Nobody Can Never Get Us Back
is being staged as part of the First Words festival of new writing. It runs at the Bolton Octagon Theatre from Wed 21 June - Sat 8 July 2017.
Show and booking information can be found here:
www.octagonbolton.co.uk/firstwords
Read more Corrie news, interviews and spoilers
---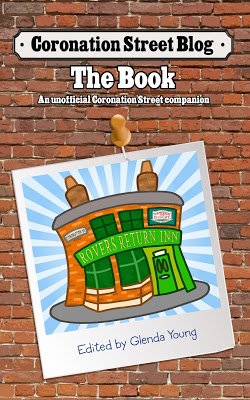 Please read
our advice for leaving comments on the Coronation Street Blog
All original work on Coronation Street Blog is covered by a
Creative Commons License