WEDNESDAY 7TH JUNE
WILL THE PLATTS' KINDNESS WIN BETHANY ROUND? It's Bethany's birthday and she feels a pang of guilt as they spoil her. Craig is delighted when she lies and tells him she and Nathan are over, his reaction strikes chord with her but when she later sees Neil and he tells her to be ready with her passport she rushes home where Sarah finds her going through the draws and realises what she is looking for.
KEN DECIDES THE EVIDENCE NEEDS TO BE DESTROYED. He convinces his attacker to burn the evidence of the attack and move on.
SHONA'S GOT SOME TALKING TO DO. Gail visits Shona in hospital and warns her that David knows she has a son. When David arrives at the hospital Shona starts to tell him about her child Jimmy who went off the rails but Gail is stunned when she sees David gently kiss Shona.
ELSEWHERE Aidan arrives home after some afternoon delight with Maria to discover Eva wearing nothing but a basque and a smile! Can he rise to the occasion again?
Read more Corrie news and spoilers
---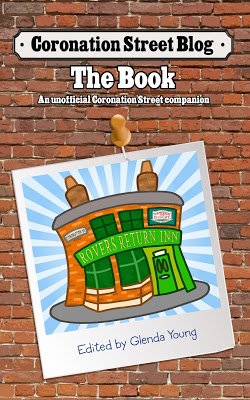 Please read
our advice for leaving comments on the Coronation Street Blog
All original work on Coronation Street Blog is covered by a
Creative Commons License