I kid you not, the past few months for me have been
crazy
for all the wrong reasons. During that time I found myself stressed, careless, tired and upset. I would sit down on a night and feel completely and utterly useless, and found no rest from my problems.
The telly would be on - EastEnders. Normally I enjoy the show, though the grittiness of Walford and it's dark, dismal characters and locations really didn't help with what I was going through myself. It seemed to be depressing everywhere I looked.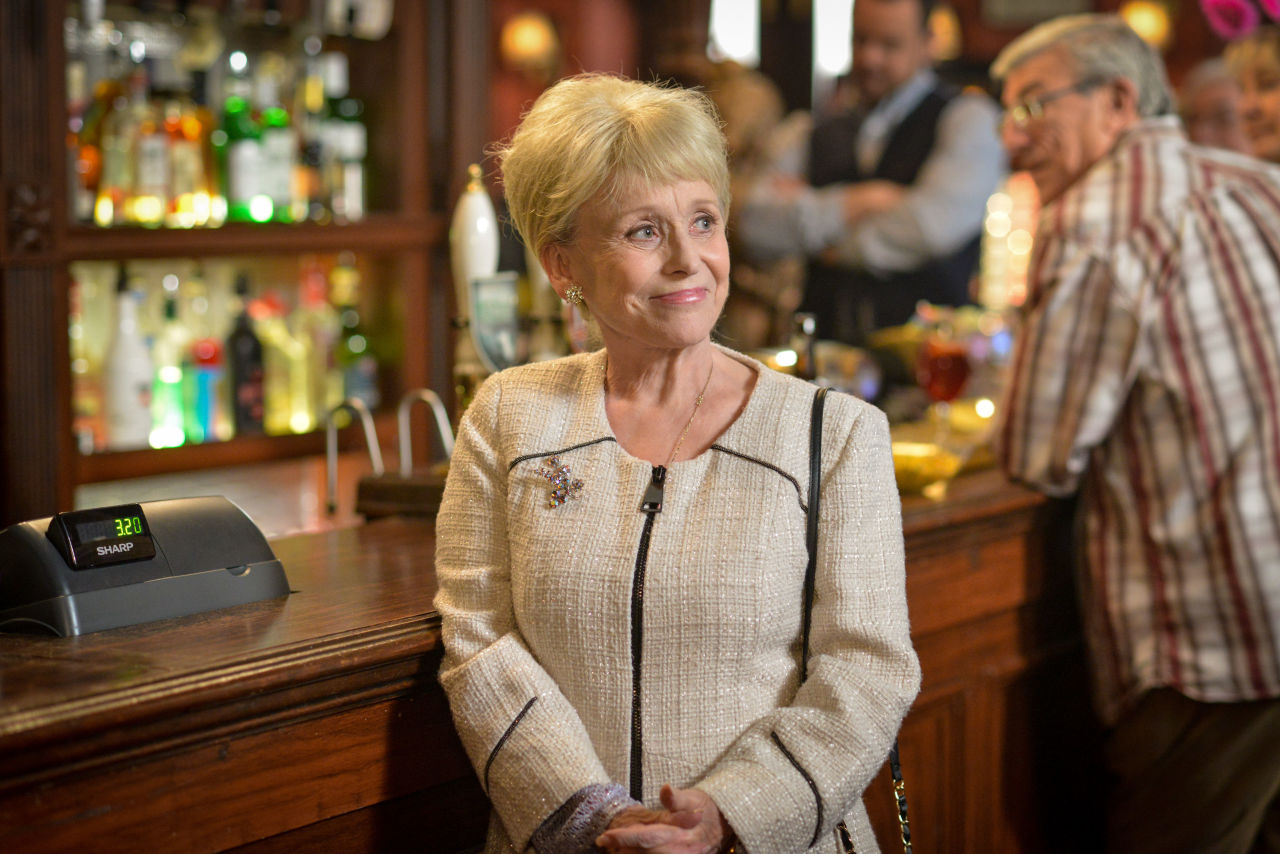 The recent death of Peggy Mitchell has been particularly hard to watch
Thank god for Corrie. Particularly within the past few weeks, it's proved refreshing and uplifting, despite the drama with the Windass' and Platts. When you're feeling down yourself the last thing you need is to turn on the telly and see others in your situation - I'm so glad to see Coronation Street on top of its game with humorous characters such as Tim, Sally and Beth which have all been on top form these past few months.
Keep it up Corrie, it means a lot!
...see what else I'm ranting about on my Twitter, @MichaelAdamsUk
NEW!
The Little Book of Carla Connor
A Decade in the Life of a Soap Queen
An unofficial Coronation Street companion book
Like us on Facebook | Follow us on Twitter

Download our free App | Visit Corrie.net
Please read
our advice for leaving comments on the Coronation Street Blog
All original work on the Coronation Street Blog is covered by a
Creative Commons License