With the news that
Vic Reeves (real name Jim Moir) is joining Coronation Street
, makes us take a timely look at seven famous faces who have appeared on our favourite show. These are my own personal favourites, so do please chip in and let us know which ones you loved seeing on the show.
Status Quo's Rick Parfitt and Francis Rossi played themselves in Corrie in 2005 at Les and Cilla Battersby's wedding. In 2005 Rossi said: "Bruce (Jones, who played Les Battersby) is a fan of ours and he's been to quite a few gigs. We basically asked him if we could have a cameo part, one thing led to another and here we are, trying to be actors."
Fawlty Towers legend Andrew Saches played Norris Cole's half-brother Ramsay Clegg. Sachs said that he "nearly turned them down because I was too scared". However, he was talked into appearing in the soap by his wife who was a big fan of the show. "I took her advice and accepted the part and now I'm delighted," he said at the time.
Former Dynasty actress Stephanie Beacham played the role of Martha Fraser back in 2009. She tempeted Ken on her barge with home made soup and Radio 4. When she asked Ken to jump aboard and leave Deirdre for her, Ken let the barge sail away without him.
And my final of the seven famous famous is June Whitfield, who played May Penn. May was brought into the show to break the news to Ken and Deirdre that Blanche had passed away.
The Manchester Evening News have a list of all of the famous faces who appeared in Corrie. The list was compiled in 2010 as part of Coronation Street's 50th anniversary, so is a little out of date, but it serves as a very useful reminder of who appeared on the cobbles.
You can read it here
.
See also:
Corrie A-Z. Face is for Famous Faces
Read more Corrie news and spoilers
---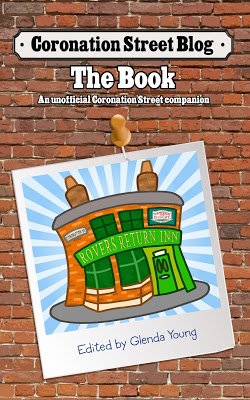 Please read
our advice for leaving comments on the Coronation Street Blog
All original work on Coronation Street Blog is covered by a
Creative Commons License