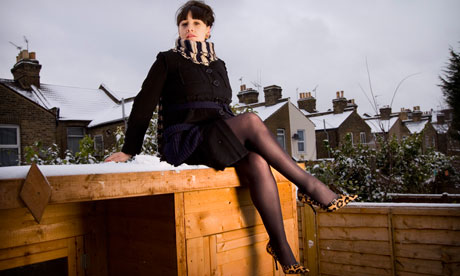 Photo credit to the Guardian, who publish it with the caption "Grace Dent channels her inner Elsie Tanner". Bless!
The lovely Grace Dent has written a piece about Corrie
here
. It is a lovely piece about what Corrie has taught her, and is very reminiscent of her Northern childhood, apart from anything.
I love Grace Dent, I do.